A week ago this past Saturday, I presented at SharePoint Saturday New Hampshire on the topic of integrating Windows Phone with SharePoint in custom apps.   I got sidetracked for a moment or two… chatting about why I see Windows Phone as being a viable platform.   So far, it's been rough.  As an anecdote, everyone I know who has a Windows Phone bought a copy of my charity-bound "Jimmy Sudoku" app.  Sadly, the contribution to the charity from it is… not what I hoped. 

Still, I think the cool-aid was worth sharing…   To be fair, all the people I know who have a Windows Phone are relatively outspoken fans of it… and that includes a number of folks you'd never suspect of being "Smart Phone" users.

Anyway, a few days before SPSNH, I ran across a relatively insightful article on TechCrunch (I'll post the link at the end).  It opens by quoting the opening dialogue of Christopher Nolan's 2006 film, "The Prestige":
"Every great magic trick consists of three parts or acts. The first part is called "The Pledge". The magician shows you something ordinary: a deck of cards, a bird or a man. He shows you this object. Perhaps he asks you to inspect it to see if it is indeed real, unaltered, normal. But of course…it probably isn't. The second act is called "The Turn". The magician takes the ordinary something and makes it do something extraordinary. Now you're looking for the secret… but you won't find it, because of course you're not really looking. You don't really want to know. You want to be fooled. But you wouldn't clap yet. Because making something disappear isn't enough; you have to bring it back. That's why every magic trick has a third act, the hardest part, the part we call "The Prestige".
The TechCrunch's MG Siegler makes a great point.:

 

Apple's iPhone magic is in "The Turn".

  

Apple has taken an "ordinary" item, the smart phone, and turned it into something "magic".

 
Indeed, I agree, it is magic, and everything that goes with it.
MG's article was a commentary of the iPhone 5, and it captured the sentiment I've been hearing over & over again about it.   The Apple's iPhone is starting to run a bit shy of manna.  (Update 9 Feb 2013:  Slashdot, Woz says iPhone Features are Behind. )
It shouldn't be a surprise though…  we've seen it all before, in fact…  we saw it first with the Mac.

 

It struck again to a lesser extent with the iMac, and dug in big for the iPhone.

 

There's a lot to be said for the brand of magic that Apple has wielded over the past several decades, and many would argue that Steve Jobs was the one who brought focus to that magic.
Admiration aside…  If Apple's past and present magic is in "The Turn", (and we agree that the iPhone is a hard-won magic trick)  it follows that, within the market, there must have been "The Pledge" and "The Prestige" as well.  That's when I started to get excited… it seems pretty clear to me where "The Prestige" is, but I'll get back to that. 
So what of "The Pledge"?   MG's article points to Samsung as a weak imitator.

 

Maybe it is (by it's association with Android), maybe it isn't…

 

I guess the courts, and maybe even the public, are done deciding this.

  

In any case, Samsung never represented the promise of "The Pledge"; it only ever wanted to join in on Apple's magic.

 

It's not "The Prestige" either.
The role of "The Pledge" has been played before, as well, in popular technology of days gone by.  In the early PC wars, this role was played by a small number of makers.  The most memorable of them were the Commodores and TRS-80's.   This cadre of early PC makers had one thing in common…  the average hobbyist (aka geek) could make them do magic in fits and starts, causing loyalty that ran deep (just ask the Amiga fans), but they didn't have much, if any, magic for the popular user.  
I would argue, despite the fact that Google's Android came at about the same time, late 2007, Android represents the promise of this magic…

  

"The Pledge"…

 

a Phone, integrated with a pocket computer, that anyone could have a satisfying user experience with.

  O

pen, available, and accessible, it would be… it was everything a "Smart Phone" should be, and it appealed to exactly the market that Smart Phones were made for in 2007.

 

Despite its fits and starts of magic and a fierce geek following, it, like the Amiga (in its day), is still too immature to be the enduring solution.

 

Any time I mention the idea that the Android might fade into the realm of the Amiga, the geeks in the room threaten to get belligerent.

 

  

I remember getting the same way over my TRS-80 CoCo.
Between issues with platform versions & compatibility, components that don't integrate well, visually or functionally, and malware/spyware, Android is excellent if you're a technical person who's not intimidated by compilers and is savvy enough to avoid spyware & malware… but that's not what the popular user will go for in the long haul.  (Update 9 Feb 2013:  Slashdot, Fragmentation Leads to Android Insecurities)
So what does it take to become "The Prestige"?  It takes that maturity… the ability to allow the average user to make magic with it, affordably, easily… commonly, and, well, normally…  on some level, it restores normalcy, ushering in commoditization of the magic that once was so amazing.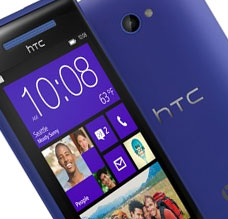 If you take into account that Microsoft was the successor of the IBM compatible legacy, it starts to become clear that Microsoft holds the title to a long history of taking Apple's "magic", and refining it into maturity.
In some ways, it's a bit sad:  iPhone's manna is indeed running out…  there's a little less magic in the world…  
…or is there?  This magic will soon be in the hands of friends and family who are just starting to get the itch for a mobile device that can play Fruit Ninja and Angry Birds on.  All those late adopters who wanted maturity, affordability, reliability, and ease of use over "magic", but now they get both.  When they get their Windows Phone /  Surface RT / Windows 8 device, they'll get to see magic that geeks and power users have been using for years now…  and that's the hardest part  "The Prestige", putting "smartphone"/tablet power and flexibility in the hands of every cell phone user.