THANK YOU!
Global Azure Bootcamp 2018, held at over 280 locations around the world on Saturday, April 21st, 2018 is in the books.
These are exciting times.  When Microsoft airs commercials that point out that "there is more computing power at your fingertips than in past generations", I think that's a severe understatement.  There's more computing power at your fingertips today than there has ever been, over the cumulative course of human history.
Further, Microsoft has never been more clear about their commitment to Azure, to the point of burying Windows within their own organization.  It's not that Windows is gone, it's that Windows is merely a client to Azure, and their new organization structure reflects this.
I was mostly focused on the Granite State event location, and had my hands full with that… though I did assist the Burlington / Boston event as well, especially getting local sponsorship in the form of custom t-shirts from Insight/BlueMetal.
Thanks so much to all the folks who contributed to make it happen… Peter Lamonica of Manchester Community College for making the facilities available to us…   Carl Barton, Xamarin MVP, Roman Jaquez, Patty Tompkins, Marie Patrick in the Granite State (New Hampshire) community for presenting, and Patrick El-Azem, Dave Stampfli, Bret Swedeen, and Gino Filicetti from Microsoft itself, for presenting, and taking the content up a notch.  All helped organize the event.
The event really was perfect for the Granite State Users Groups, LLC, an organization I created several years ago specifically to enable users groups to plan events and manage their own resources in the process.
We shared a lot of learning!
Topics included
Azure 101
Azure Functions
Lift & Shift
App Services
Azure Resource Management
Azure Networking
Bot Framework
Cognitive Services
Azure DevTest Labs
SQL on Azure
Azure IoT Hub
All of the support from Global Azure Bootcamp central made some of the harder parts easy… in particular setting up lunch, and providing sponsorship for things like $300 Azure passes and the like.
In retrospect, we had a few minor misses:
We didn't print up schedules for everyone, which was a mistake.  We had enough to effectively share, but should have just printed out a copy for everyone.
We had coffee, but it didn't arrive till near end of day.
We didn't take enough photos. 🙂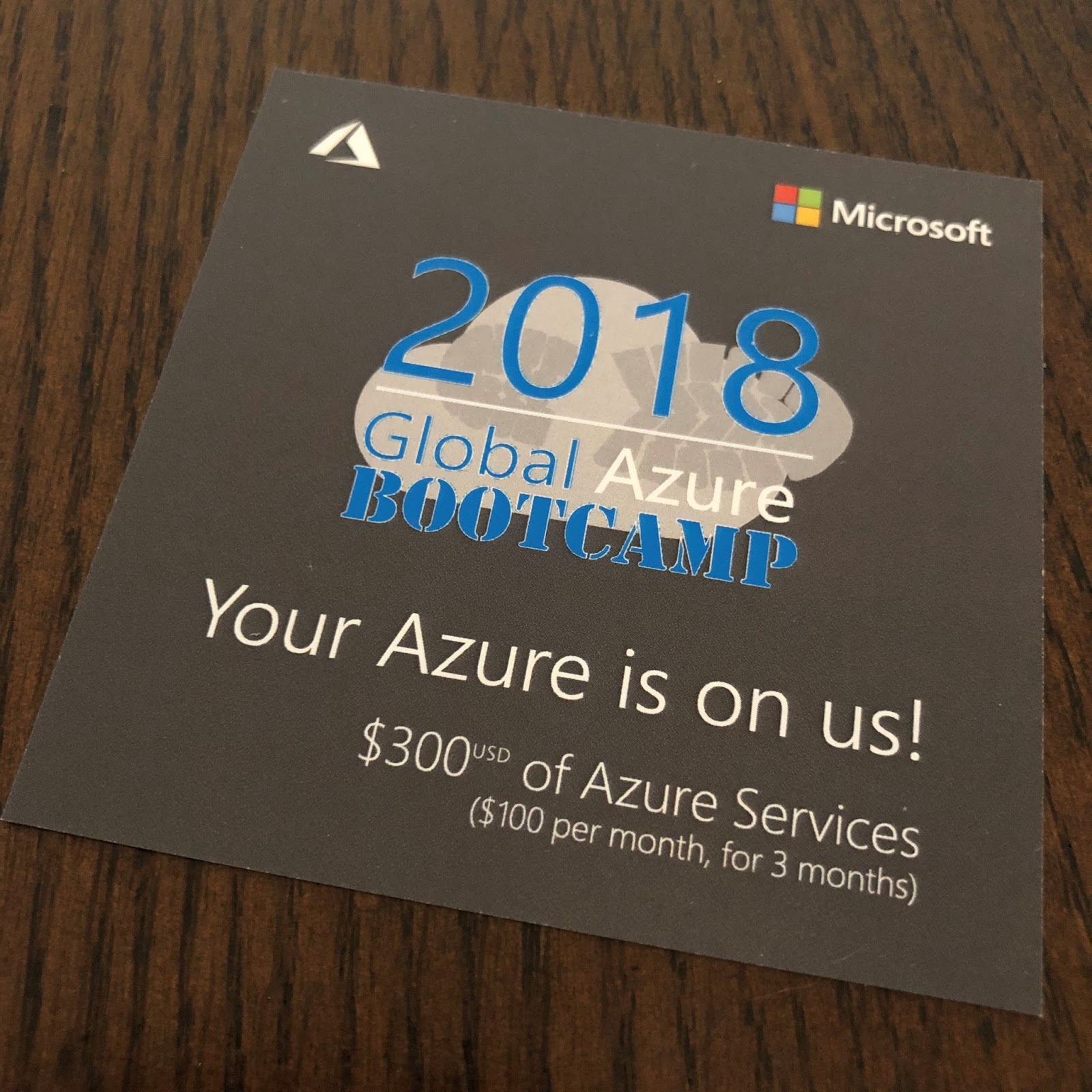 Azure Passes!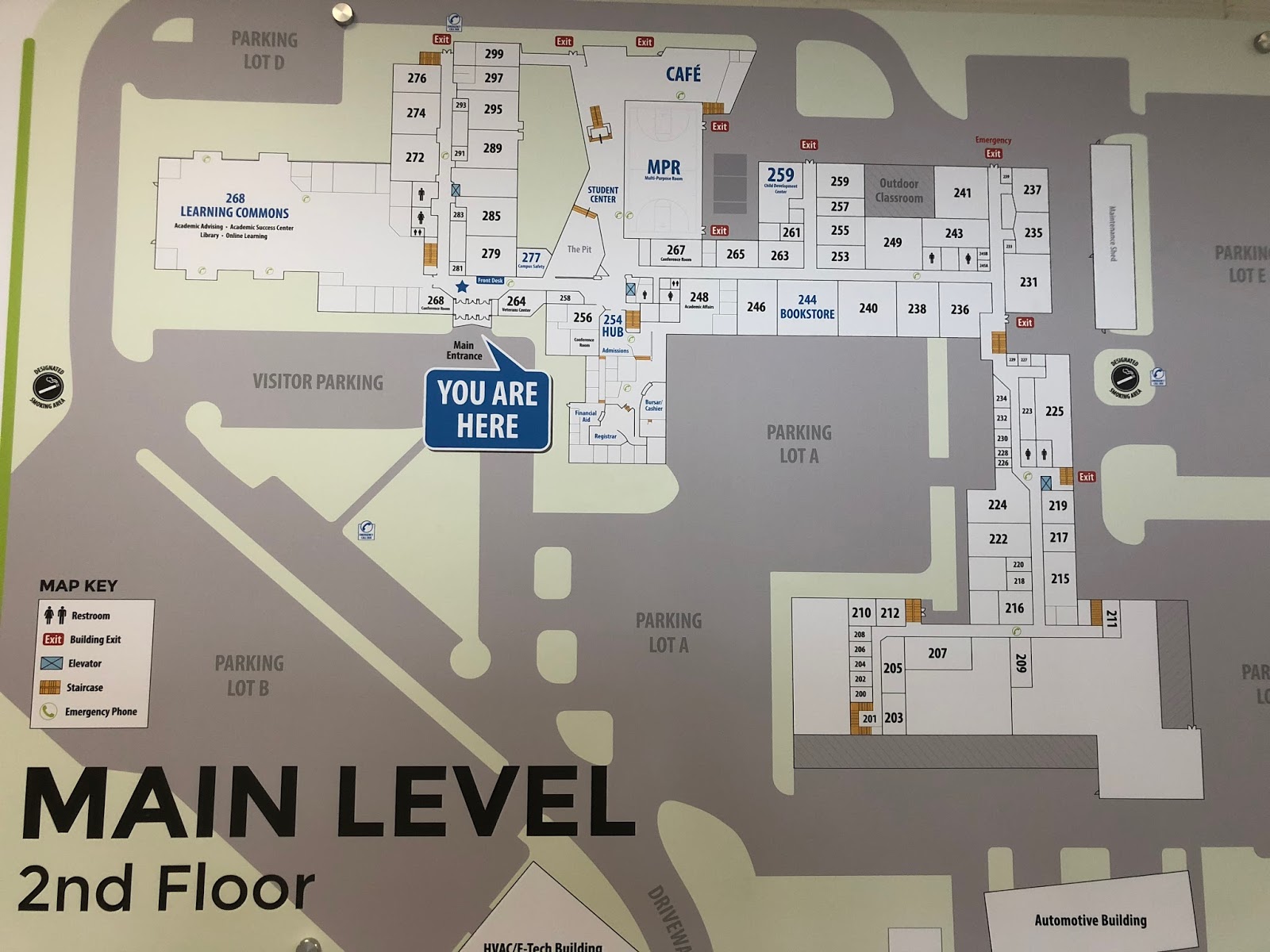 Manchester Community College floor plan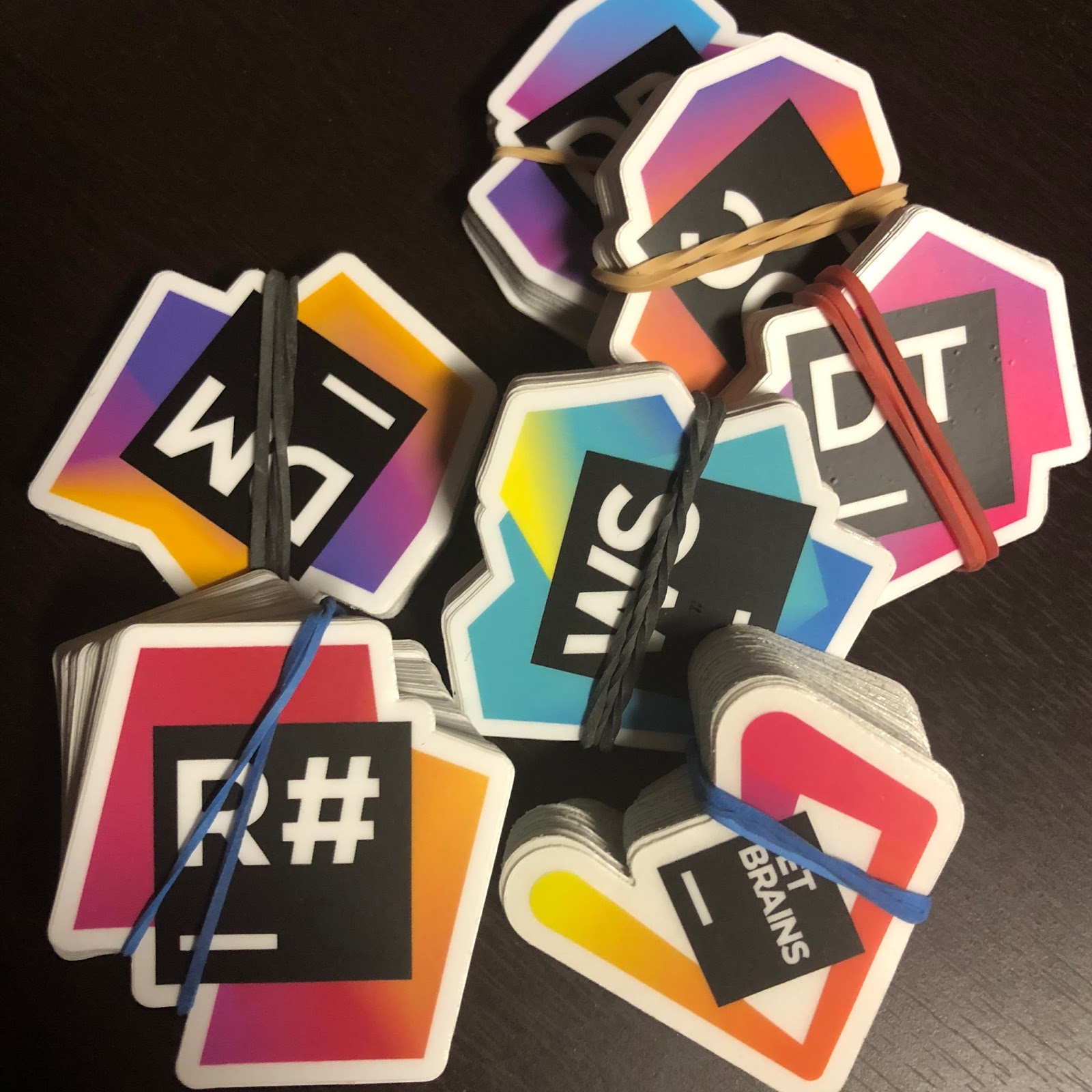 Jetbrains stickers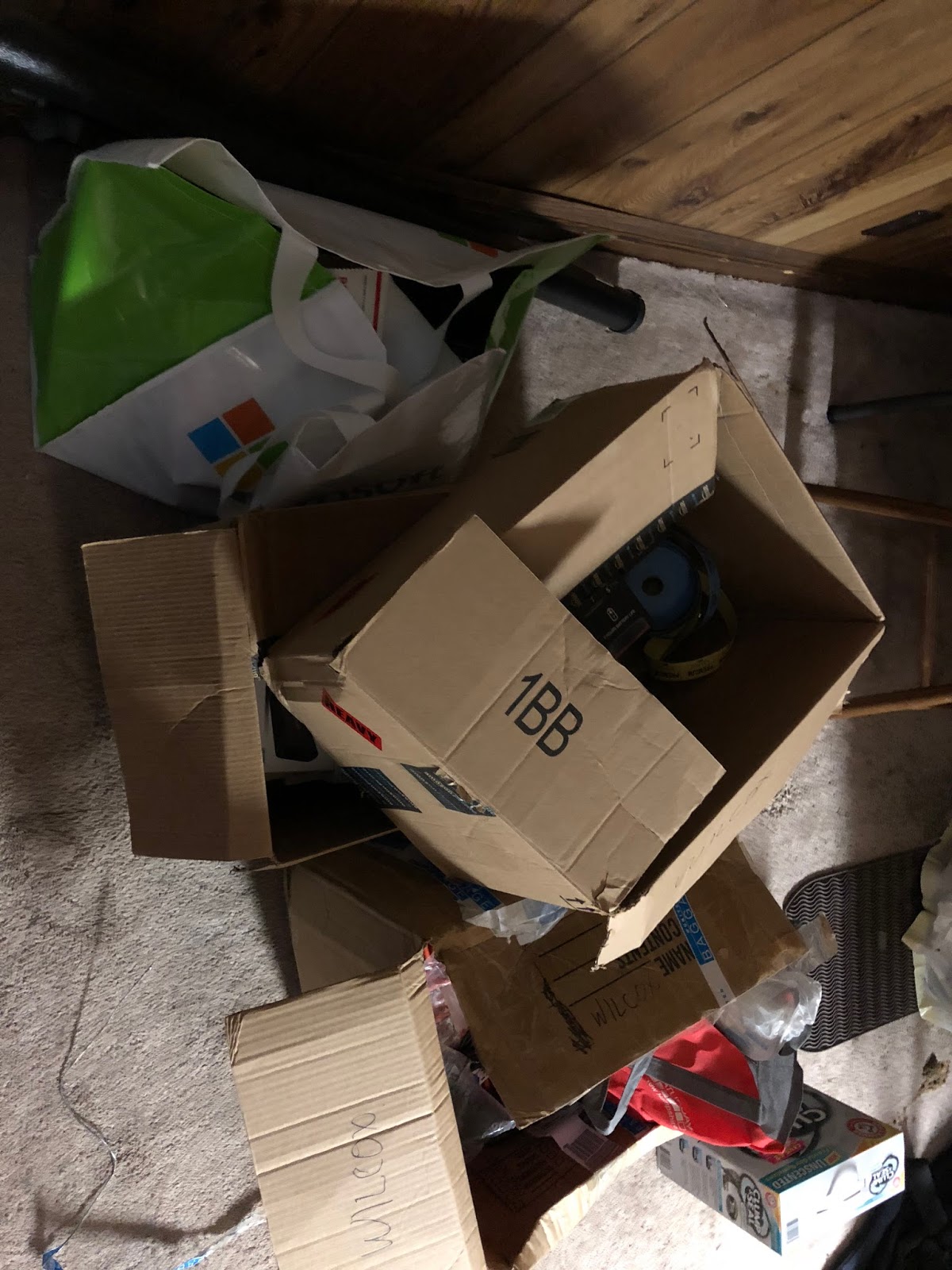 The "Go-kit" turned into a stack of boxes.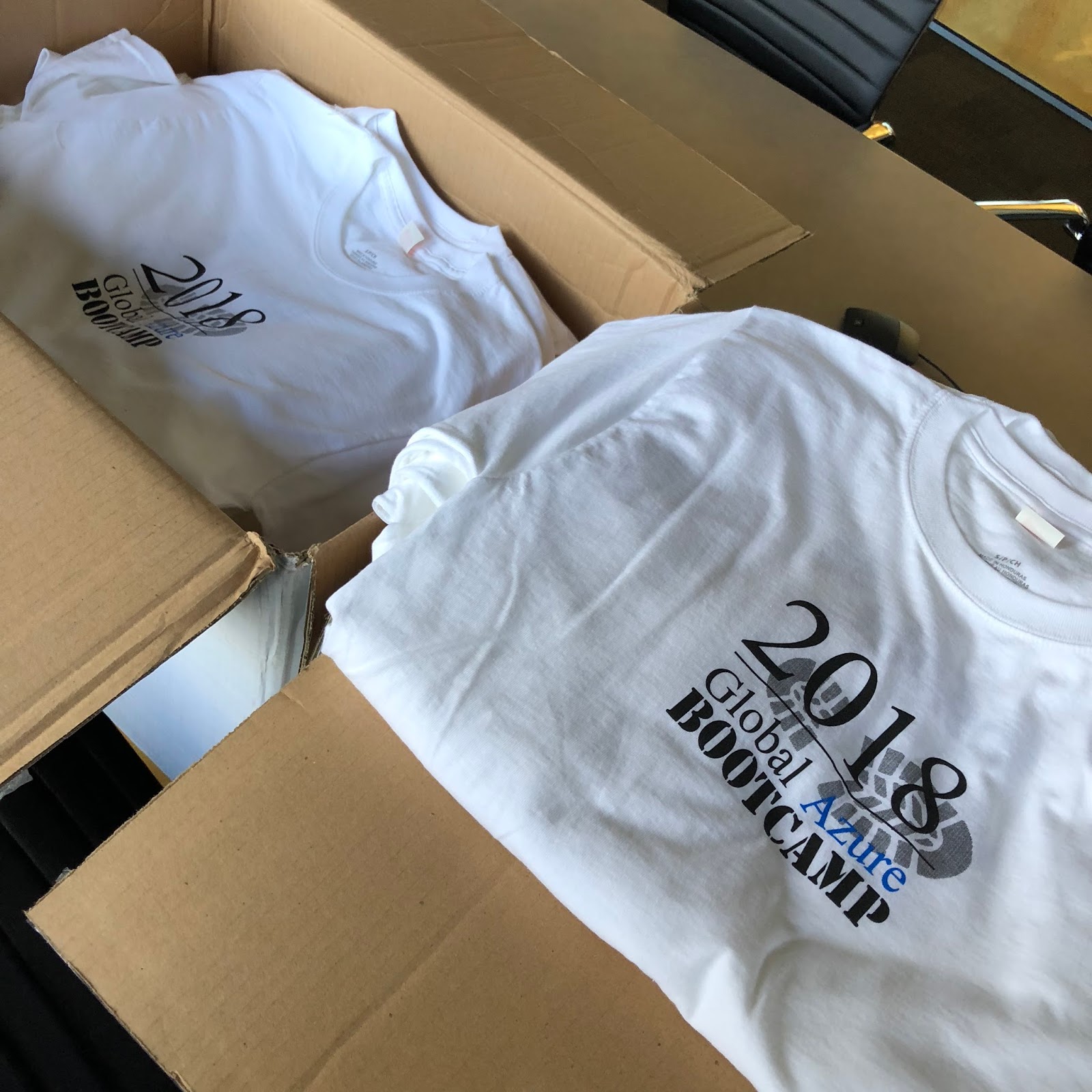 Custom event tshirts from BlueMetal/Insight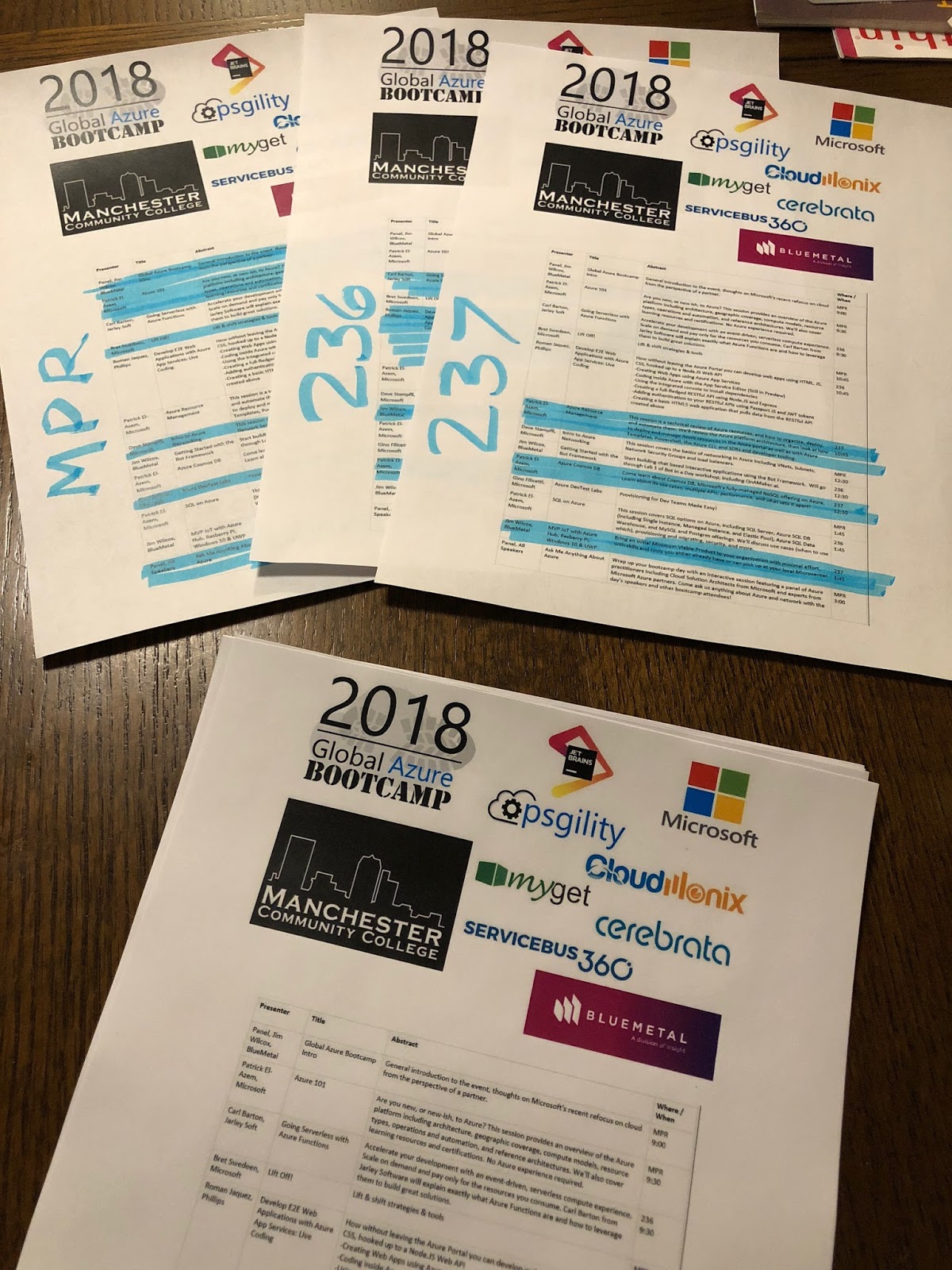 Our schedule, with some marked up for specific rooms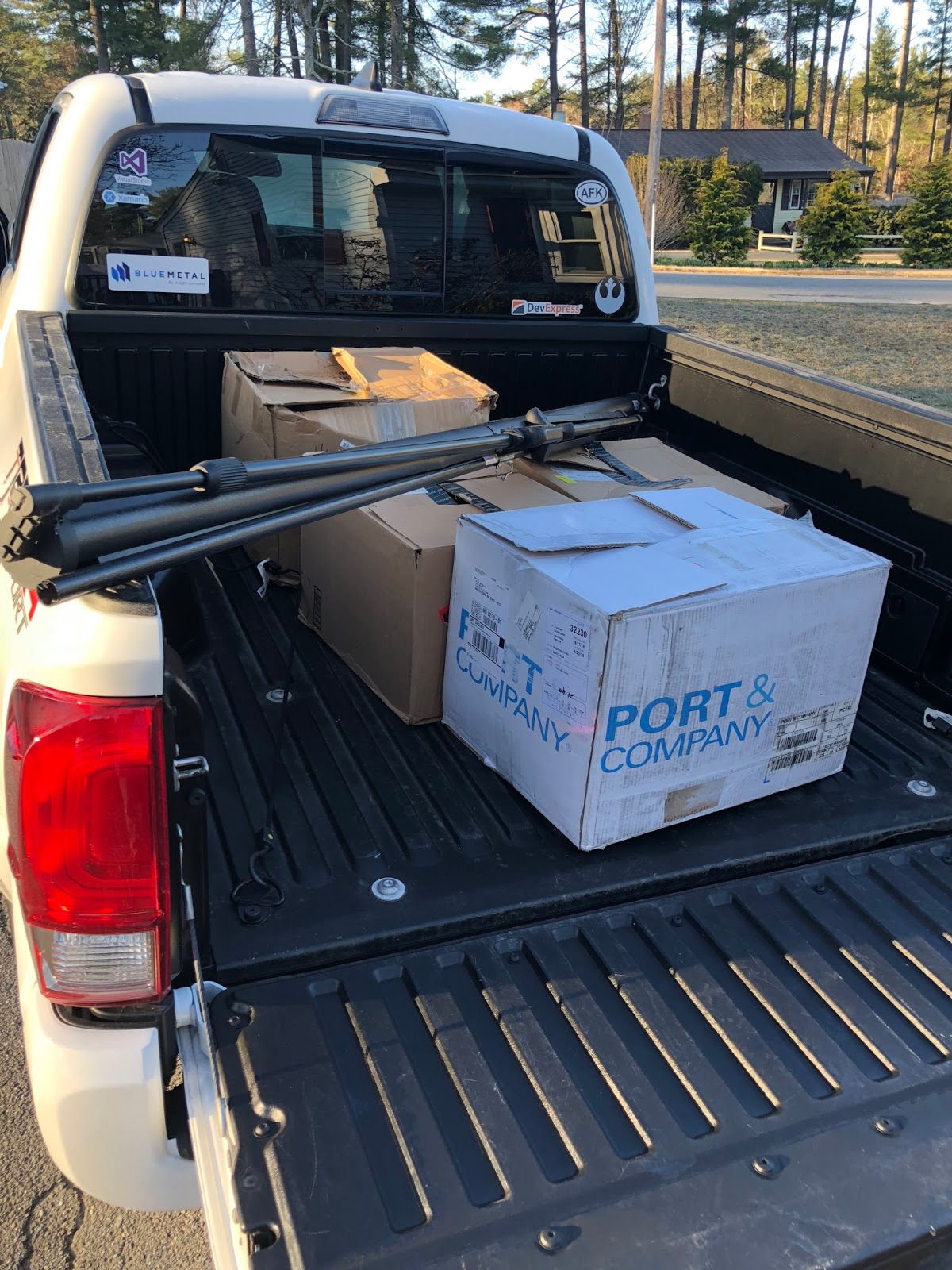 Locked & loaded early, ready to roll.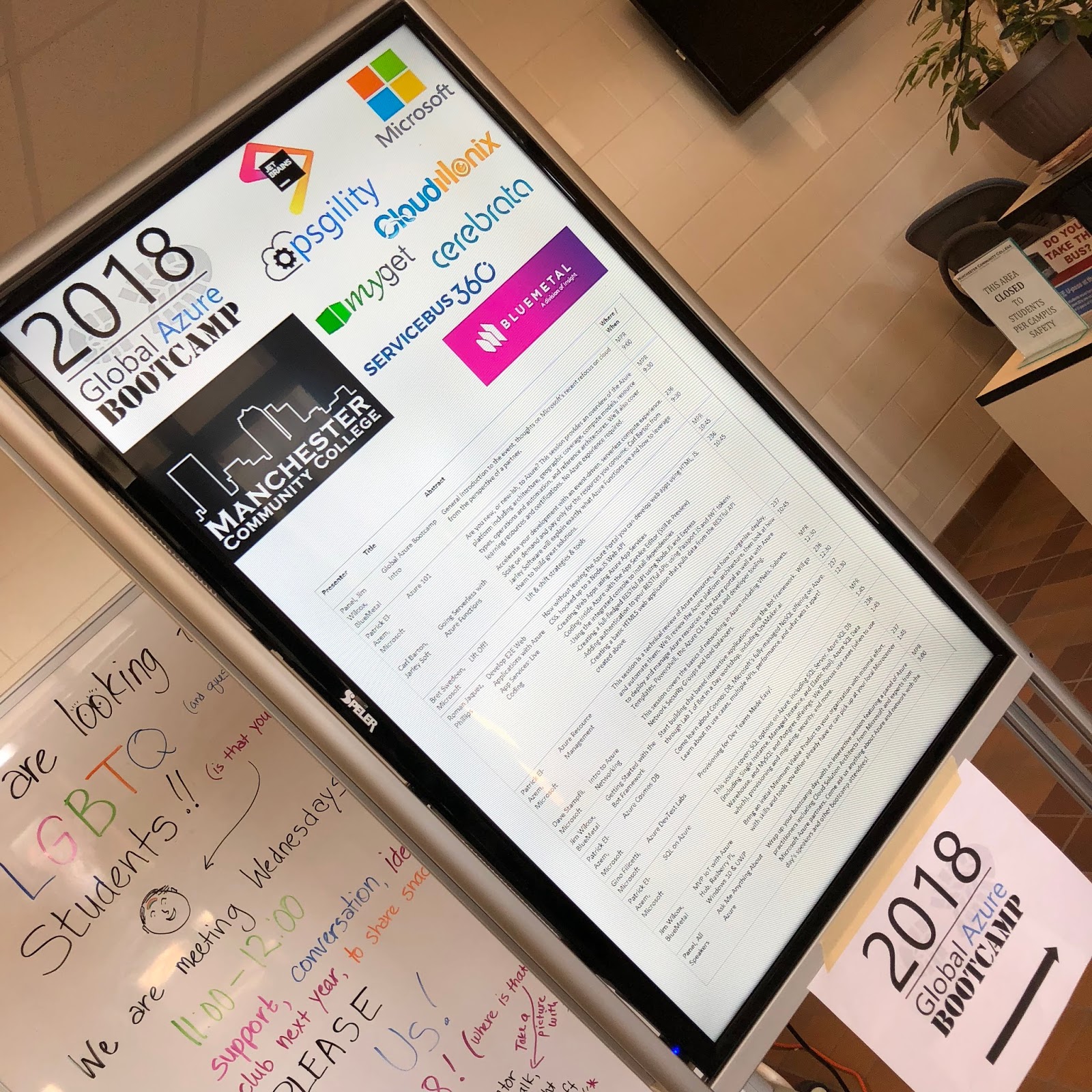 Schedule on display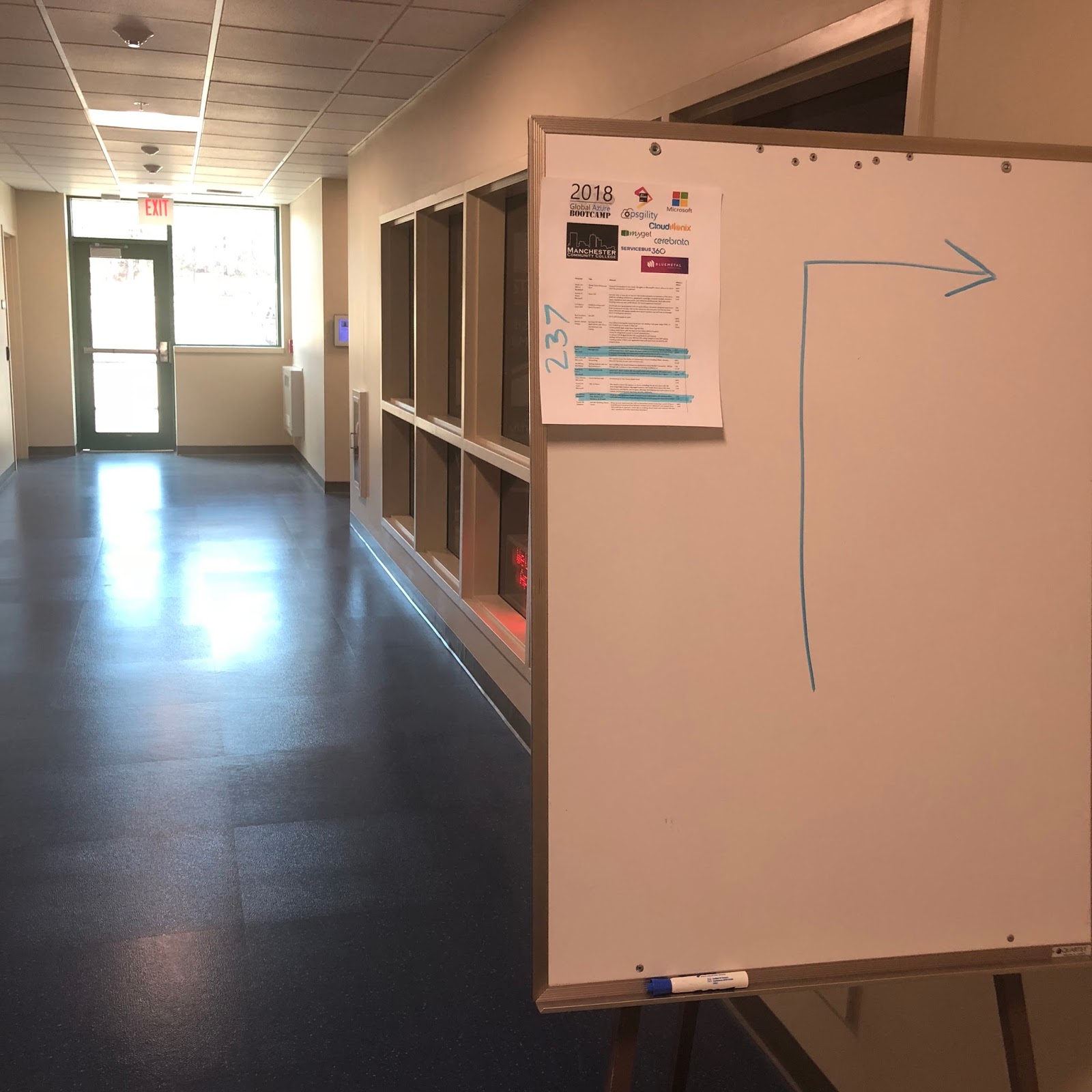 Our 3rd classroom was a bit remote from the rest of the event.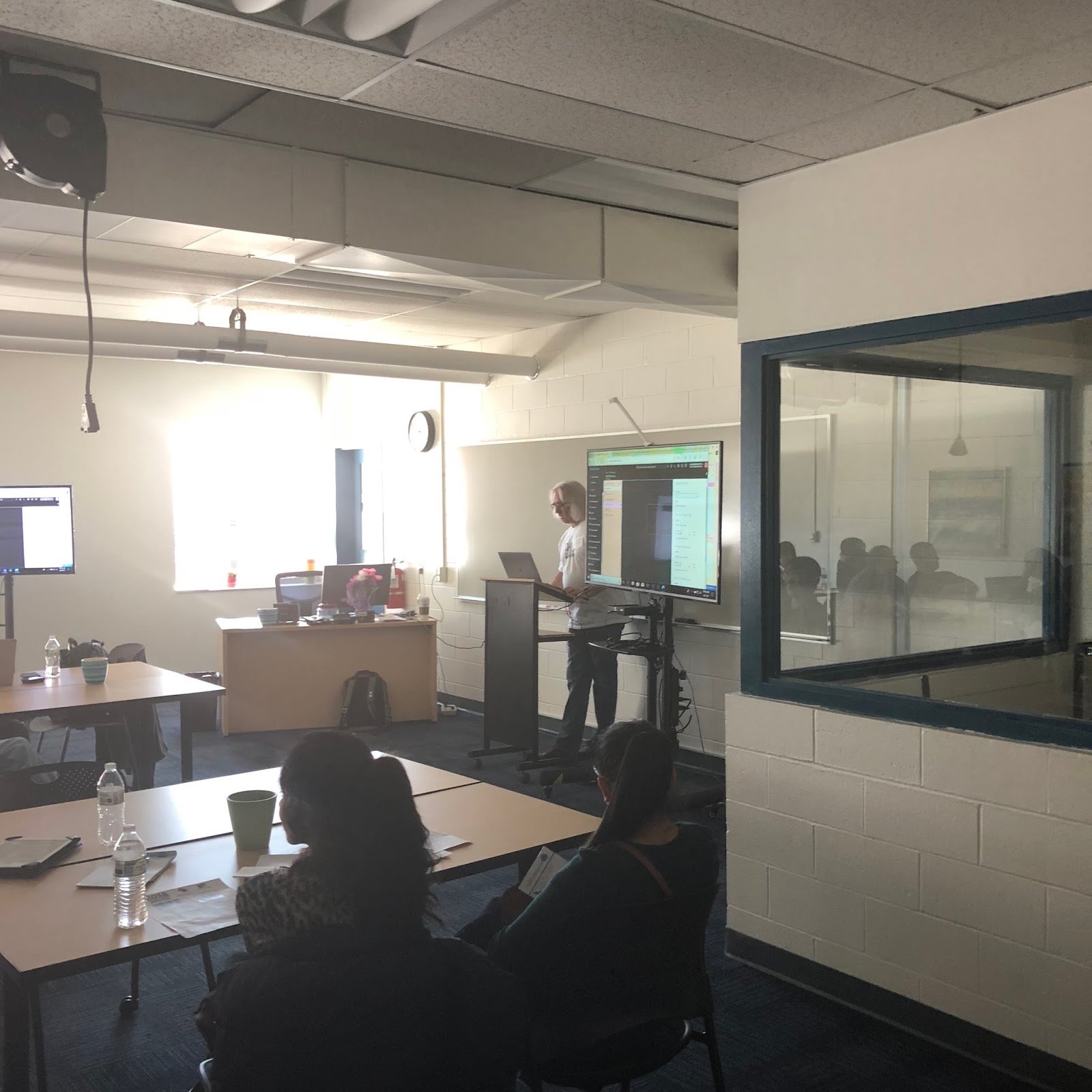 Carl Barton presenting Azure Functions in session 1.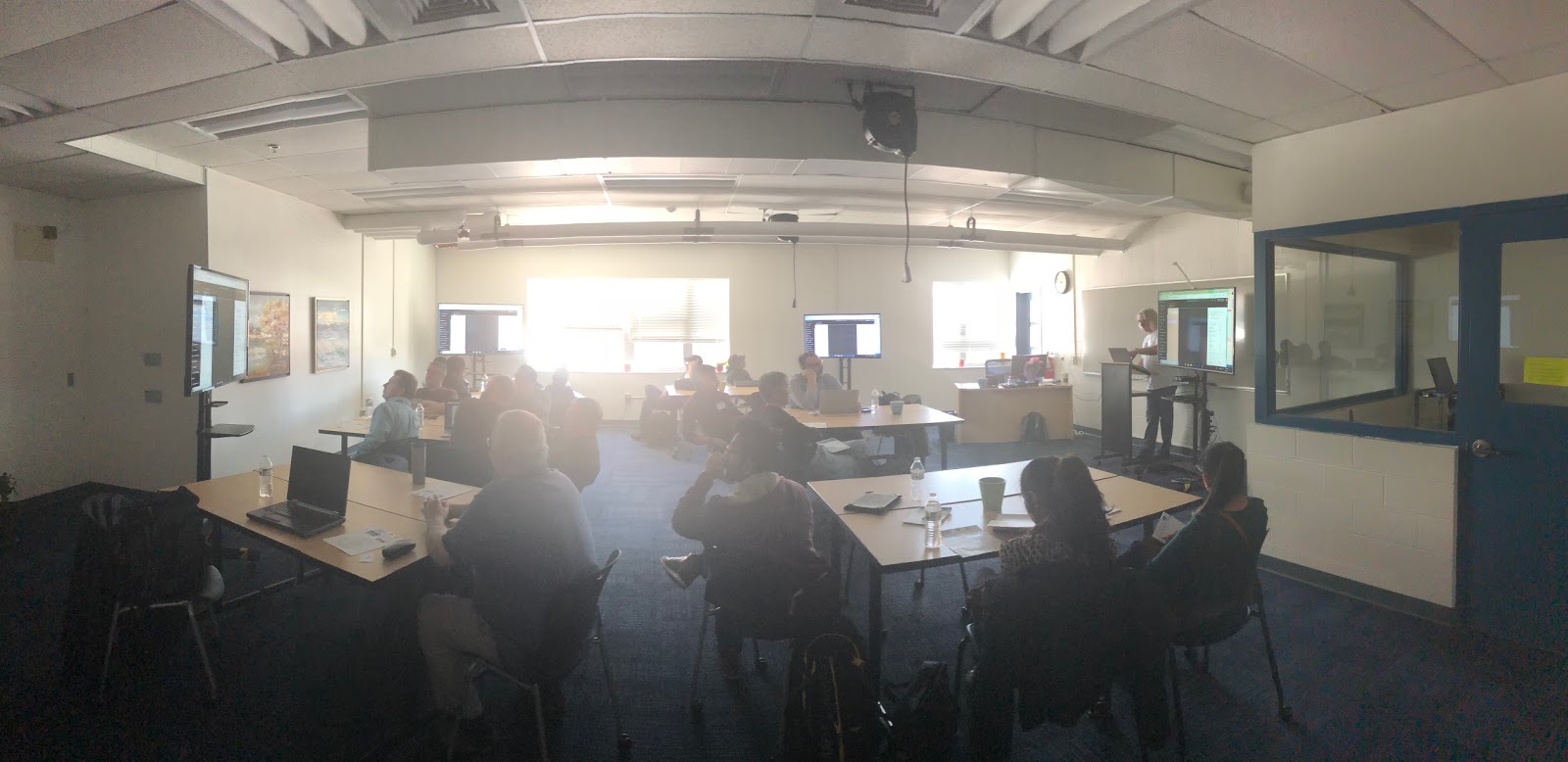 Panorama of Carl's session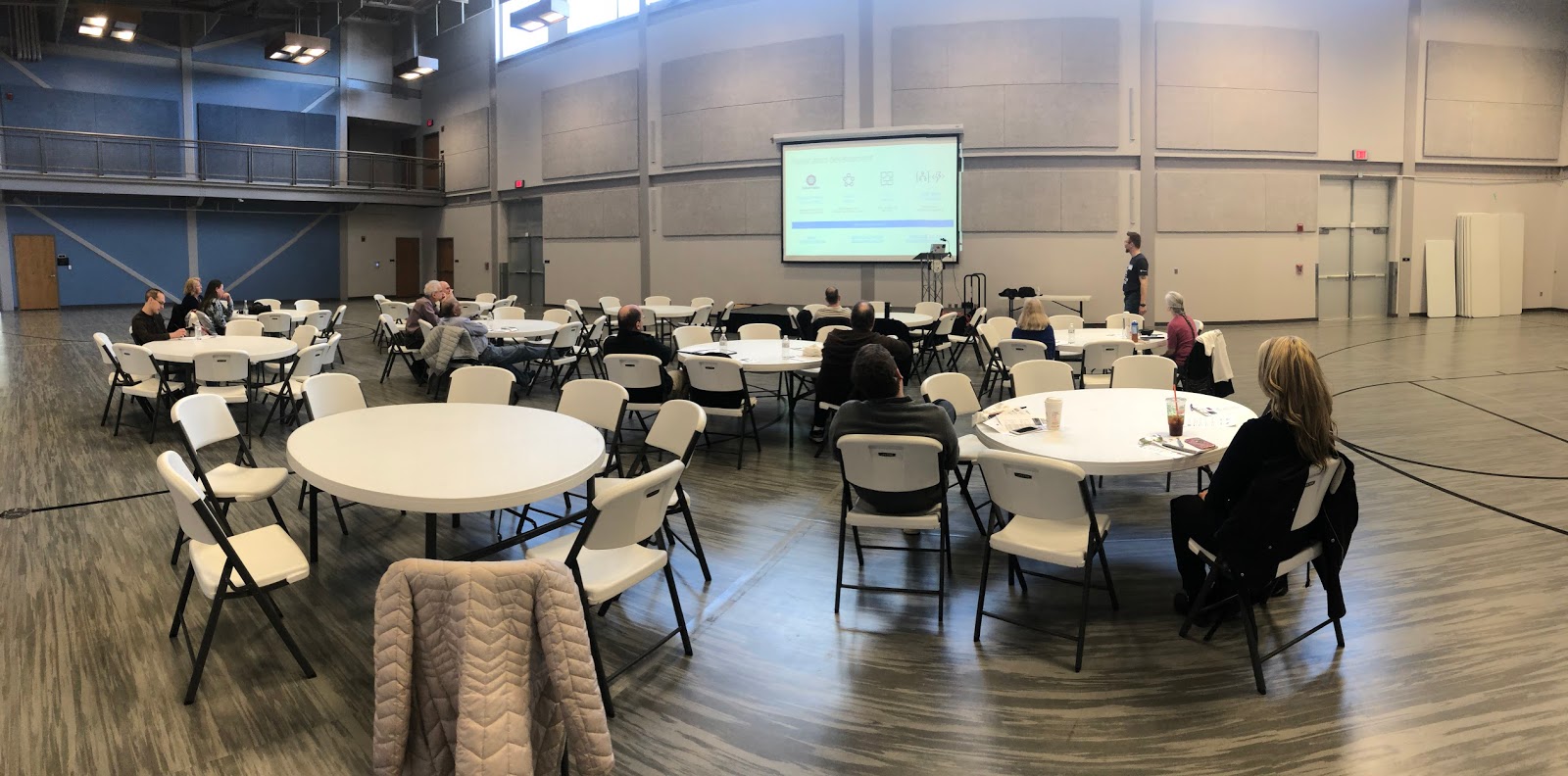 The school MPR in panorama, rolling with Patrick El-Azeem's Azure 101, just one of several sessions rolling at the time.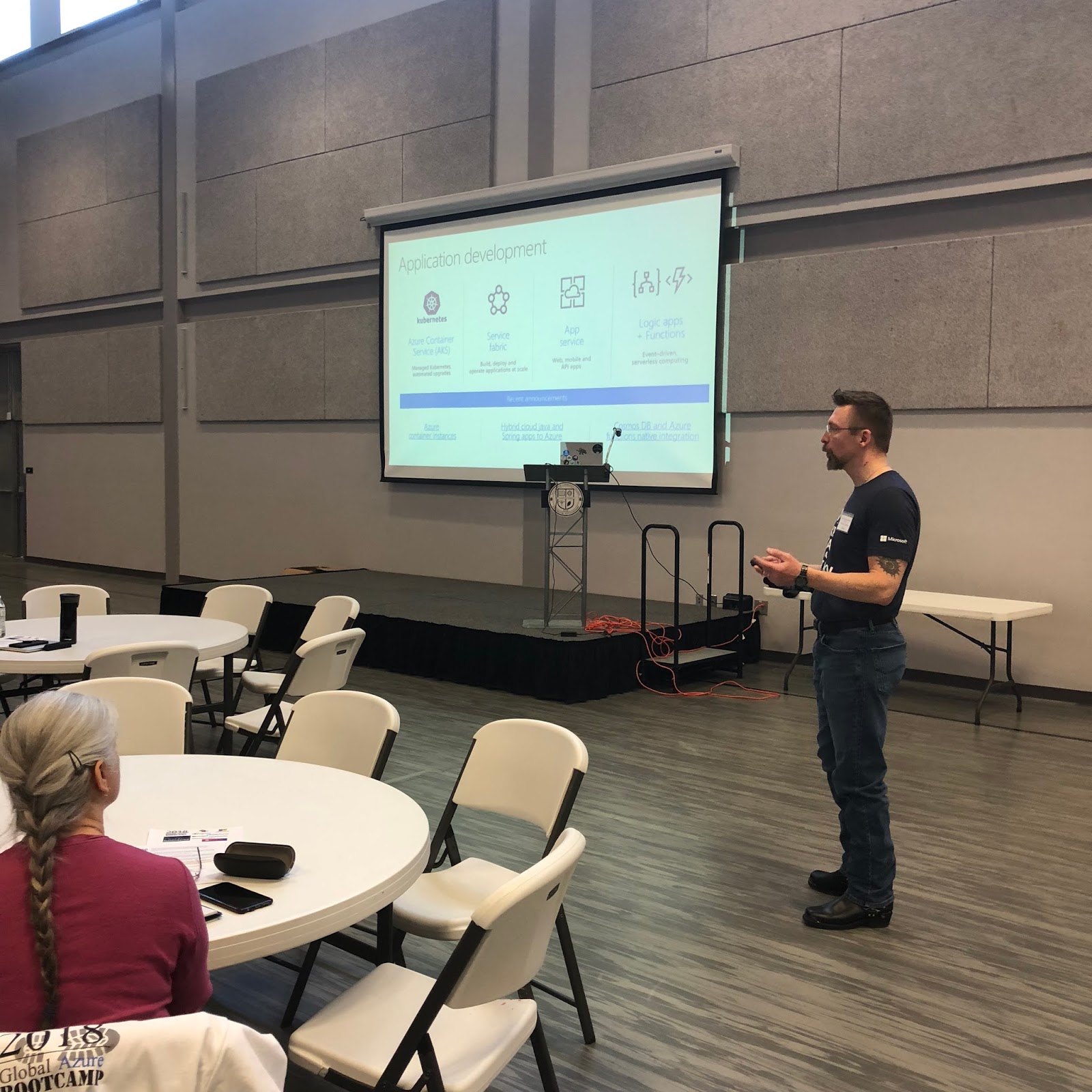 Patrick El-Azeem presenting Azure 101