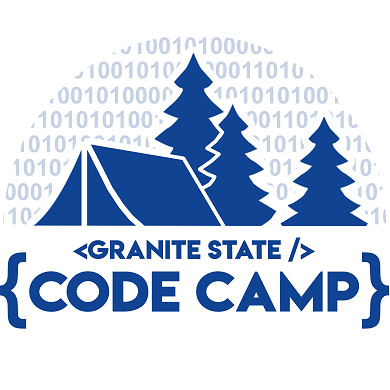 Welcome to WordPress. This is your first post. Edit or delete it, then start writing!
OK, that's not exactly true. I didn't write the above block of text.
But this is a good place to do some explaining, so I'll keep it, and go forward.
My world has been a little off the normal path lately.
My preferred state is heads-down hammering out solutions with teammates.
Instead, I've been back & forth between virtual assistant / chat bot projects, an Angular JS (on SharePoint!) project, a touch of Xamarin, and a hobby project built on Uno Platform.
In between, I've been trying to re-brand my users groups, get Granite State Code Camp rolling, and prep for Ignite, Ignite Tour, while attending & absorbing Mastery (Insight's leadership conference, held in Arizona last week).
It's these re-brandings and event org notes I'll chat about here, but first, back to the "Hello World!".
You may notice this site, (along with this blog) has changed URLs. Sponsorship funds for keeping the domain and site hosted by WordPress itself got low enough that I couldn't justify the several hundred dollar renewal. As an MVP, I was able to request an Azure sponsorship, and it was granted. As a result, I spun up a WordPress instance in Azure. I'll take responsibility for botching the domain name transfer, so this site is now www.granitestateusersgroups.net (instead of .org).
I apologize for the 404's that will inevitably result.
Hopefully this will last a while. When this sponsorship dries up (as all sponsorships do at some point) I'll be able to move it to wherever the cheese shows up when that time comes.
For now, I'm psyched to have it hosted directly on Azure, including the DNS management.
Now for the users group rebrandings.
The former Granite State Windows Platform App Developers (also known as #WPDevNH) is now Granite State-NH.NET . While the focus of the #WPDevNH group had been the Windows 10 API (also known an Universal Windows Platform), Microsoft has soft-abandoned UWP, in favor of the ACTUALLY "Universal" .NET Core. Starting with .NET Core 3 (in beta now, GA due in a matter of weeks), the things that made UWP awesome will be baked into .NET Core. When .NET Core 3 gets updated to ".NET 5", the platform will be almost as "universal" as Java, without the… JVM.
We have what feels like a string of conferences to review for the next several meetups. Xamarin Conf just occurred with a review due for it. Uno Conference is coming mid September, and we'll do a review of that, as well. October will have the Microsoft-hosted .NET Conference. and November will have Microsoft Ignite. All of these are review worthy, so that will take us right into the holidays, believe it or not!
Likewise, the former Granite State SharePoint Users Group (#NHSPUG) will tentatively be known as the Granite State Microsoft 365 Users Group. This comes with a leadership change for the group. Julie Turner stepped down, and handed reigns over to Derek Cash-Peterson. Julie and Derek are both former BlueMetal teammates of mine, now both with Sympraxis Consulting. I will continue to work with Derek on this group, as well as with Derek, Julie, Marc Anderson (also of Sympraxis), and others on SharePoint Saturday New England 2019. This Granite State Microsoft 365 Users Group feels a little over due. Our sister groups in the Boston area flipped branding to "Office 365" several years ago. We kinda skipped that trend when Microsoft lumped Windows into the offering and dubbed it "Microsoft 365". In a sense, both the users groups I directly support will indirectly support Windows usage & development, now. I say "tentatively", mostly cause I don't recall if the last conversation I had with Derek about it counted as "official".
Both these re-brandings bring the two users groups much more in line with our patron sponsor's (Microsoft's) exciting plans for the future. I'm psyched to help usher in these changes.
Now that this website is settling in on Azure, we've called the kickoff meeting for the organization of the Granite State Code Camp, already on the calendar for Saturday, November 2nd at Manchester Community College. Please stay tuned for the major milestones to be announced:
Call For Speakers
Call For Sponsors
Attendee Registration
All of those should be coming very shortly.
I'll get the rest of this site updated with 2019 information soon. Let me know what I'm forgetting & Stay tuned!